Who We Are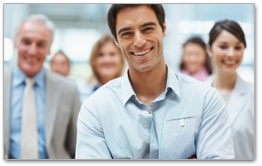 Global OLED Technology LLC ("GOT") was formed in December 2009 by a group of investors who purchased Kodak's OLED Business.

By virtue of this acquisition, GOT now possesses more than two thousand patents encompassing a  heritage of innovation beginning in the early 1980s when foundational Organic Light Emitting Diode ("OLED") intellectual property was created and incubated within Kodak's research and development labs.

GOT recently opened an office in the greater Washington DC Metro area, where a talented team manages the procurement and maintenance of GOT's intellectual property and licenses GOT's patent portfolio to technology companies globally.